Tobias Hamilton, 3rd Generation Master Piano Technician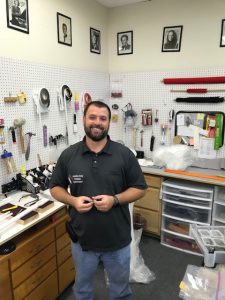 Tobias started his training at the age of 19 from his Father and Uncle. He learned the art of tuning and rebuilding pianos from an early age and progressed into major piano restoration of high-end brands such as Steinway, Bluthner, Bosendorfer, Bechstein, and others. His fully-equipped shop includes facilities for crafting new sound boards, refinishing all major parts of any piano, re-stringing, and all other aspects of producing top quality work.
Christina Hamilton, Bookkeeper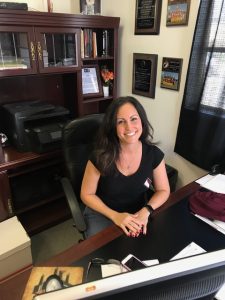 Christina has been married to Tobias since 2002. They knew each other for many years because Christina's brother is Tobias best friend. At her brothers wedding, Christina was the maid of honor and Tobias was the best man and as they say, the rest is history.  She handles all of the book keeping for the company and helps our children with their musical instruments. The company runs a lot smoother with her expertise.
Cheryl Lewis, Office Manager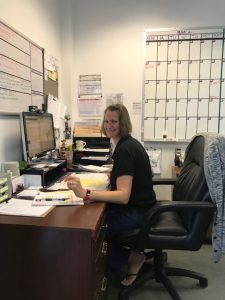 Cheryl and Tobias attended middle and high school together. They became reacquainted when their children attended the same elementary school. Cheryl does all of the scheduling for Tobias, the other technicians and piano movers. Everyday she keeps the company running smoothly so all of the customers needs are met. The company receives many compliments in regards to her customer service.
Rosie Park, Shop Manager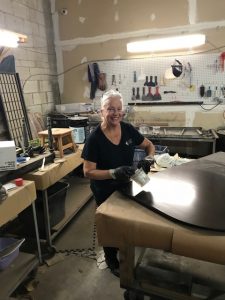 Rosie is Tobias and Christina's Aunt. She manages the piano rebuilding facility and helps keep everything organized in the shop. Whenever anyone needs something, she is the one that knows where it is. Rosie does a little bit of everything; preps the piano for refinishing, replaces keytops, polishes hardware and much more.  She creates custom string covers and has gained vast knowledge of pianos through the years. Aunt Rosie is a huge asset to the company.
Fernando Osorio, former Steinway Piano Technician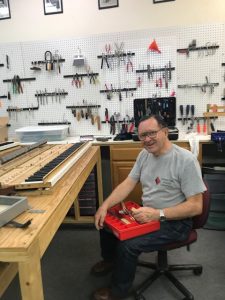 Fernando started his career at Steinway piano factory in 1968. He worked in the action and damper department in the factory for 20 years. Ten years go he retired and moved to West Palm Beach and started with this company 8 years ago. Fernando has a wealth of knowledge with pianos and has excelled the company since he joined. Besides being a great part of the company, he is a true friend to everyone he works with. The company would not be as successful as it is without him.
Ricardo Medina, Piano Refinisher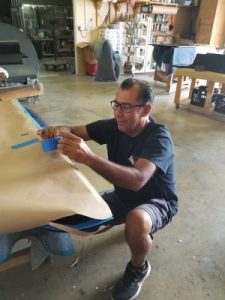 Ricardo has been refinishing high end pianos for over 20 years and he was trained by a former Steinway refinisher. He is very knowledgeable of Re-veneering, color matching and refinishing. There are very few piano refinishers that know how to do the quality of work he does and since he has joined the company, customers have been very pleased with the work he has provided.
Diego Urrea, Piano Refinisher and Rebuilder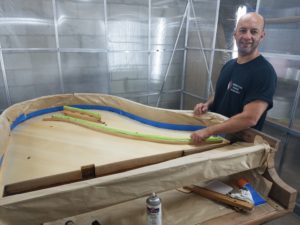 Diego has been refinishing and rebuilding pianos for over 20 years. He is very detailed in his work and has provided his services for very high end customers including the White House. His knowledge comes from Steinway technicians and has worked for the  Steinway Company in the past. He is a huge asset to our company and has helped us move along our production line fluently.
Misael Espino, Master piano Rebuilder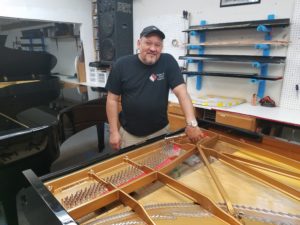 Misael has been a piano rebuilder for over 30 years. He is skilled in installing new soundboards, pinblocks and strings. Formerly trained by Steinway, he has built his reputation as one of the best rebuilders in the country. His speed, accuracy and knowledge is very rare in the piano world. There are very few rebuilders that can do what he can. Not only has he proven to be a huge asset to our company, but he has also become part of the family.