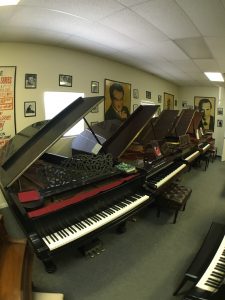 Call today to check our used piano sales inventory: 561-965-8090
Hamilton Piano currently has a large inventory of used restored pianos.
All of our pianos come with a warranty and have all gone through thorough inspections to make sure they are in good condition.
All sales include discounted local ground floor delivery and first tuning.
We have many more pianos to choose from, please call 561.965.8090 for more information and pricing.
If we don?t have what you?re looking for, we?ll do our best to find it.
Steinway ?/ ?Kawai ?/ ?Baldwin ?/ ?Yamaha
Call today to check our used piano sales inventory: 561-965-8090