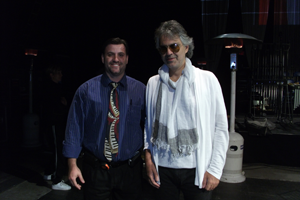 Repairing
 
Your piano is a mechanical instrument made up of 9,000 to 14,000 parts, most of which are wood and felt. Being a mechanical device, your piano will need repairs from time to time. Felt and leather parts wear and wooded action parts can break, even on the most expensive piano.
 
Voicing
 
Voicing is also called "tone regulating" and is really the final part of regulating the piano. Although it involves many aspects, voicing includes adjusting the piano's hammers to achieve a full, smooth and pleasing tone in the piano.
 
Regulating & Cleaning
 
As a mechanical device, your piano action needs regular adjustments called "regulating." Parts swell and shrink as the humidity changes and they wear our with use. Dirt and grit prematurely wear out felt, leather and wood action parts. Regulating and cleaning prolongs the life of your piano.
 
Proper regulation is necessary for the best performance of your piano. A well regulated piano is a joy to play because it is more even and responsive to the demands of the pianist.
 
While new pianos usually arrive fairly well regulated, the felt and leather parts "break in" and minor regulating is usually needed, even during the first or second year of use.
 
Appraisals
 
There are many reasons you may want a written appraisal of your piano's value: when securing a rider on your insurance policy, insuring it for a move or before placing it in storage. When selling your piano, a written appraisal will provide a solid basis for setting your price and negotiating with potential purchasers.
 
Estimates
 
If there is any work that needs to be done to your piano, we will recommend the work that meets your needs. Our job as piano technicians is to keep your piano in good condition and to make it enjoyable when you or another pianist plays it.
 
Purchase Consulting
 
We are able to assist you in purchasing a new or used piano, either from a store or private party. We are not a piano dealer, but we do buy and sell pianos. We are able to advise you on a piano you may be considering purchasing, or help you find the right piano at a price that fits your needs and budget through our many contacts.
 
Player System Installation
 
We can install a player system which allows your piano to play by itself. It is a great feature for cocktail parties, or if you just would love to hear piano music.